Events Calendar
Look through the calendar to find the events and training opportunities that best match your interests.
You can also sort and filter the calendar to customize the events and training opportunities.
Legend
Apr
14
Wed
Monthly Meeting – NEK MRC

@ Online Zoom
Apr 14 @ 5:30 pm – 7:00 pm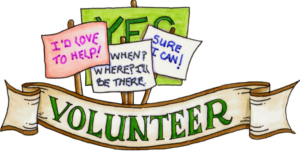 Northeast Kingdom MRC will be having its a regularly scheduled Zoom monthly at 5:30 pm.  We will be discussing the vaccine clinics and some lessons learned. The topic will be spring/summer preparedness and we'd love to hear some things you do to prepare for the new seasons.
Please email Becky rebecca.petelle@vermont.gov for zoom link or call-in information. If you have any questions, please don't hesitate to reach out to Becky.
UVMRC's General Membership Meeting/Training – Upper Valley MRC

@ Zoom
Apr 14 @ 6:00 pm – 7:30 pm
Join the Upper Valley MRC Unit at their General Meeting via virtual platform to meet the volunteers, view a training presentation, and work on projects for the upcoming year.  Please email Heather.Rigney@vermont.gov for zoom link or call-in information.
We will have an exciting webinar by Cath Burns, PhD, talking about compassion fatigue during COVID response. Many of you have been on the frontlines during work and as volunteers, and it is stressful to manage your own anxieties as well as those of others, as well as to see the toll of the virus on our everyday lives. We will also do our regular review of activities going on in both states so you can see all of the amazing work our volunteers are involved in!
Title:  Managing Compassion Fatigue During COVID-19
Feeling overwhelmed by your job helping others?  Worrying that you are becoming numb to the difficulties of others you are trying to support through the pandemic. You may be developing compassion fatigue.  Join this interactive workshop to learn about compassion fatigue, how it may affect you, and how you can prevent and manage it should it occur.
May
3
Mon
NETS EMT Class

@ Northeast Emergency Training Solutions
Essex/NETS EMT Class Information:
This EMT class will meet via zoom and the student's agency from 5/3/21 – 8/8/21. You must contact the course coordinator Chris McCarthy at chris@netsvt.com to register.
This course will prepare you for the National Registry Emergency Medical Technician certification exam, which will be scheduled after successful completion of this course. In addition to this certification, in order to become a State of Vermont licensed EMT, you must become affiliated with an approved EMS organization. To find the EMS agencies near you, go to the map locator at the top of this page.